Innis College's student residence is more than just a place to live during your time at U of T. It's your second home, a friendly, safe, and supportive space that reflects the Innis personality – inclusive and diverse – a  place to build your community in the heart of the downtown St. George campus.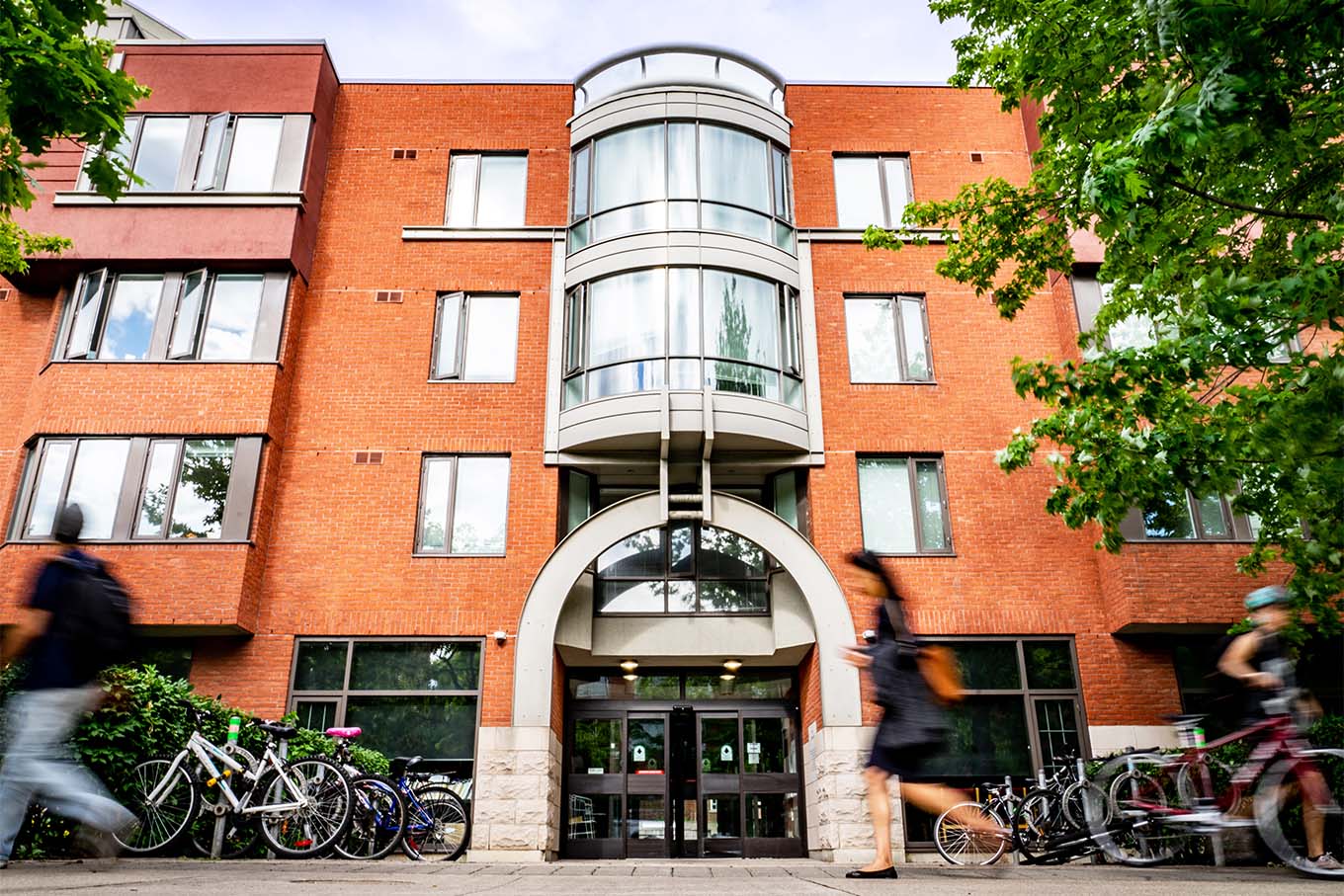 Top 7 reasons to choose Innis Residence
Welcome to Innis Residence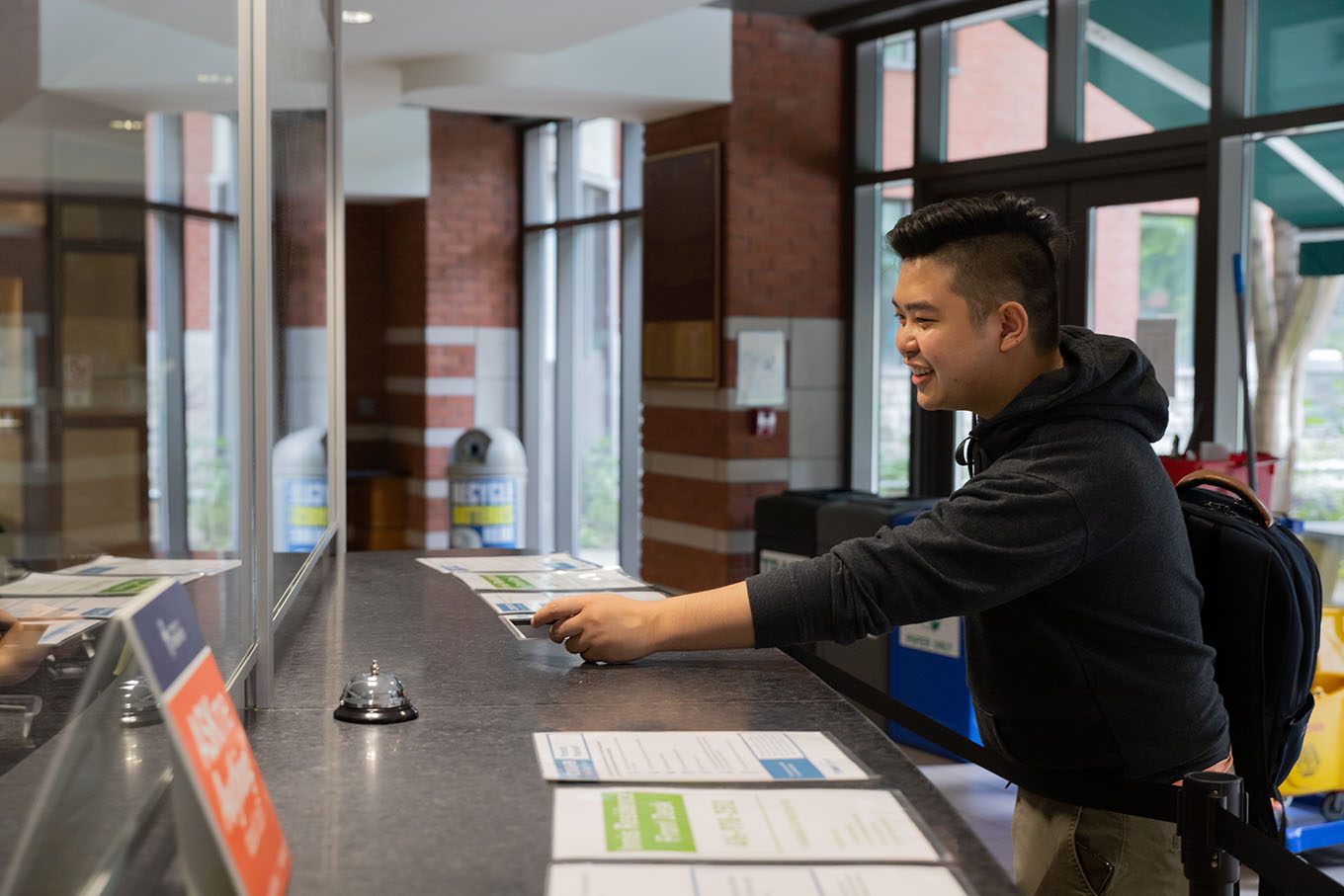 Why our front desk is the best!
The front desk is the heart and hub of Innis Residence. We're here for you 24/7, a team of friendly, knowledgeable students ready to answer questions, provide services, maintain safety and security – and even recommend a good coffee shop or two.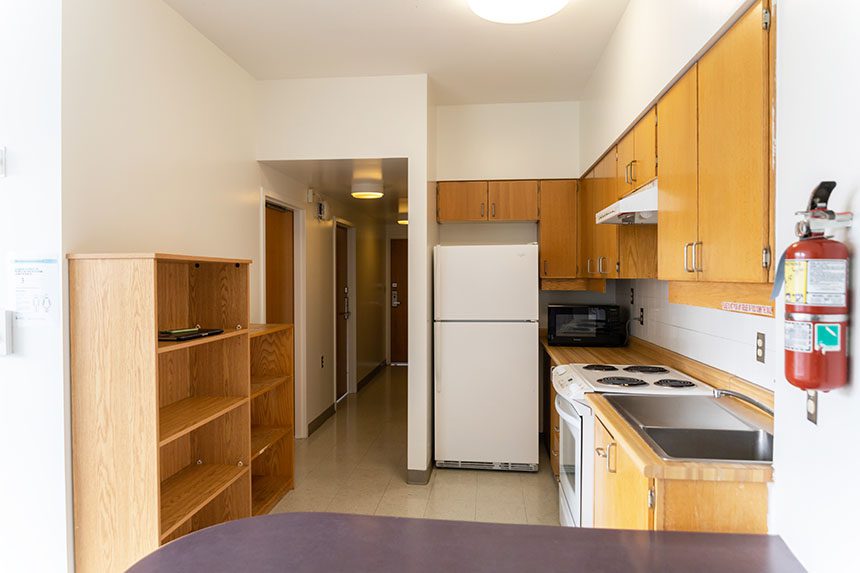 Is apartment-style your style?
Back in the 90s, the Innis Residence was the first apartment-style dorm on campus. That model of four or five private bedrooms surrounding a shared living room, kitchen, and two bathrooms (some suites have two full baths, and others have one full bath and one bath with sink and toilet), means you have your own private, lockable bedroom – with lots of storage – as well as common living and eating areas.
Make your own meals or come together with your suitemates to host a weekend dinner. Close your door if you want private time or chill on the couch in the living room if you want company. You'll find your balance of what works for you and your suitemates.
What about choosing suitemates?
We do our absolute best to match you with others with similar preferences, based on the information you provide on your application. If you'd like to live with a friend, be sure to let us know. As part of our gender-inclusive housing program, you can choose to live in an all-gender suite or a same-gender suite. We also mix first-year and upper-year residents together in suites throughout the residence – as a first-year resident you can count on upper-year students for great advice and help when you need it. Find more at
Suite Placements
.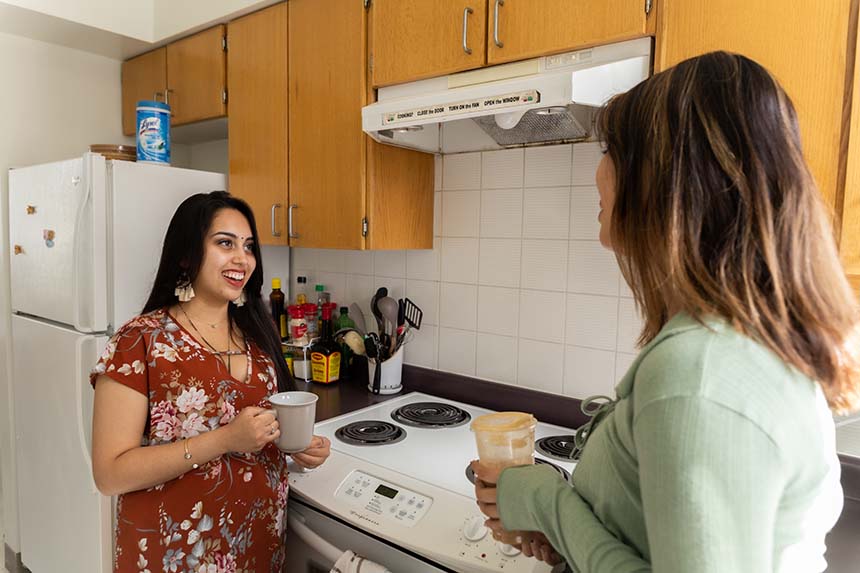 More info on living in Innis Residence