Innis East Atrium and Lobby
Welcome to our light-filled east atrium and lobby, a unique space often used as a reception area for Innis Town Hall events. Rental of the Town Hall includes the atrium and lobby, or they can be rented as a single venue. Guests can circulate freely or relax in the comfortable seating area. There is easy access to the Town Hall, and the front entrance of the College.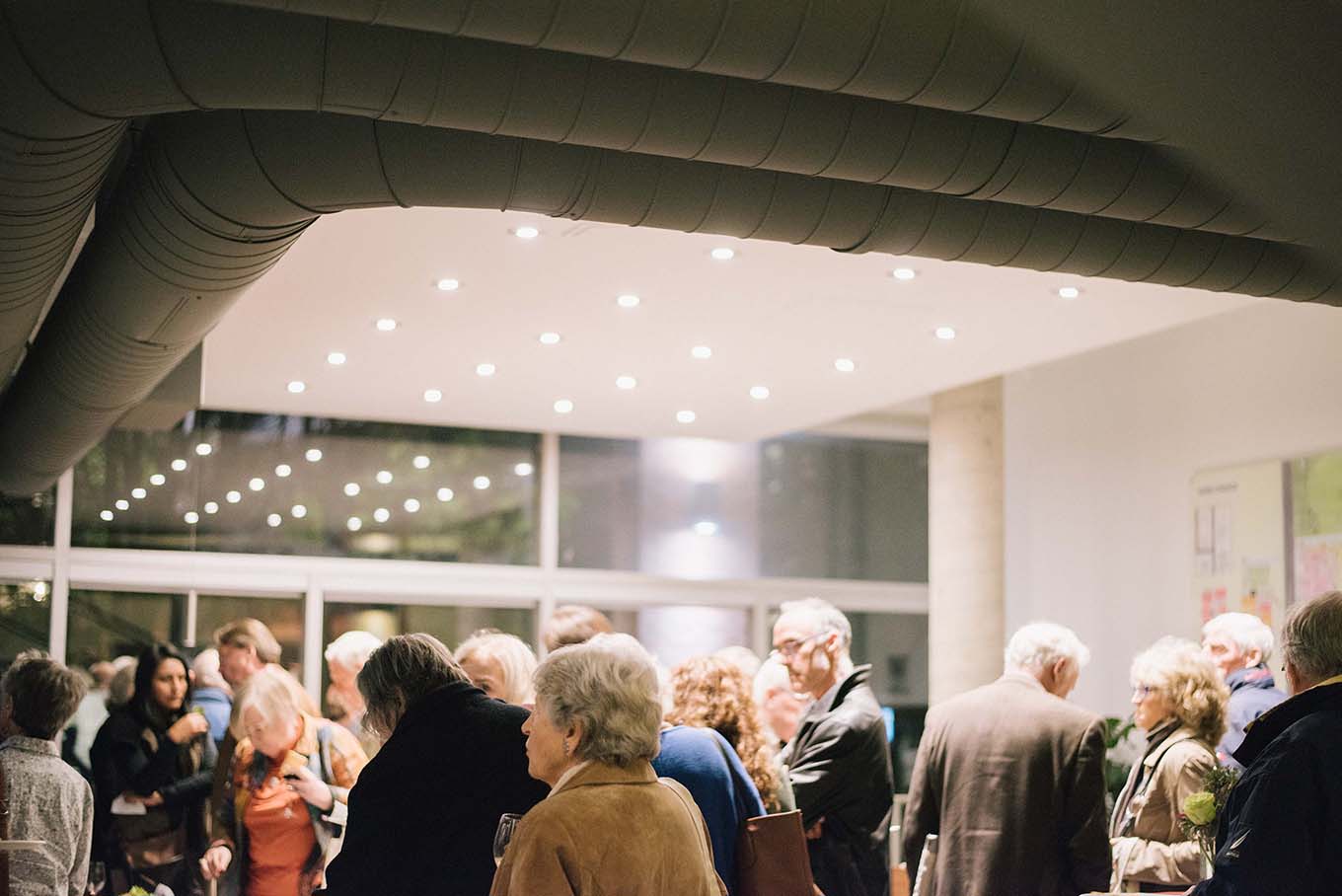 This space is good for...
There is an accessible entrance with power-assisted doors to the lobby from St. George Street, which is directly east of the lobby. Accessible gender-neutral washrooms are located next to the Innis Café and on the third floor of the College's east wing.
Note that the designated TTC Wheel-Trans drop-off/pick-up location is on Sussex Avenue, which is directly south of the lobby. Please direct any accessibility inquiries to rentals.innis@utoronto.ca.
Find the furniture you need for your event here. Please make your request at time of booking.
Tell us about your event by completing the Rental Request Form below. We'll be in touch ASAP to provide answers to all your questions, and help you plan a successful event.
We welcome your questions or inquiries about any of the Innis event venues.